Hey Guys!
Happy New Year! I hope you're all had amazing holidays! I've been obsessed with reading
+Temptalia
's reviews on all the new spring makeup coming out! There's.so.much.new.makeup!!!!! After that, I took a visit to
SophieRoseHearts
where I saw she did her top 5 posts of 2012 so I thought it would be fun to do one myself!
1.
Discovery! NYX Bohemian Chic Nude Matte Collection
- I came across this palette at Lawton's Drugs but couldn't find a darn thing about it on the net! This was one of my earlier posts so I've been thinking about re-doing it with swatches because everyone needs to see how beautiful the colors in this palette are.
2.
Guest Post: ELF Flawless Eyeshadow Review
- This is a review done by my first blogging friend
SophieRoseHearts
. She did a review on an amazingly pigmented eyeshadow palette by ELF which would be perfect for an everyday eye look!
3.
Celebrity Inspired: Ashley Benson Makeup, Hair and Outfit
- This one was really exciting for me because this look was featured on Ashley's website for a week!
Here
is the link if you guys would want to check that out.
4.
My Thoughts: YSL Rouge Volupte in 13 Peach Passion
- My review on this luxurious lipstick. You may have been surprised by what I thought. Although, I do adore the packaging.
5.
40 Beauty Questions Tag
- My first tag post! I saw this one going around Youtube and wanted to do it myself. It asks interesting questions about skin care and makeup.
So there we have this lovely roundup of my top 5 posts of 2012! I hope you all enjoyed reading and I can't wait to write many more!
Do you guys have a favorite post of 2012? If there anything you would like to see in 2013?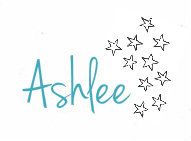 Follow my blog with Bloglovin