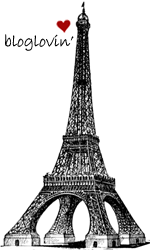 Hello lovlies!!
Ashlee here taking a quick break from studying! I have been once again swamped with school work but I have lots of fun blog posts planned for next week!
Today is just a quick post to ask you lovelies, if you're not already, to follow The Makeup Wonderland on Bloglovin' :)
To do this easily, you can go to this link
www.bloglovin.com/import
and transfer all the blogs you follow on google reader to Bloglovin'~! I've become hooked on Bloglovin' lately because it makes keeping up with your favorite blogs super easy!
Hope you're all having an amazing week and I'll be talking to you soon! <3